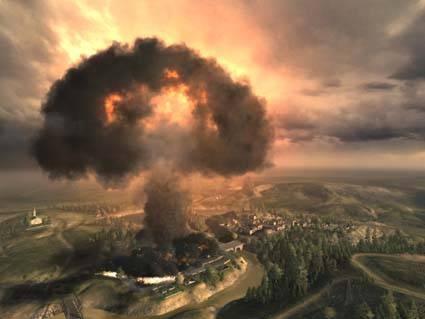 Recent conflicts over world powers sparked fear among misinformed and kept-in-the-dark citizens of an upcoming World War III. While the assumption that another world war is soon to come is fairly outrageous and not supported by any concrete proofs, it is not too far-fetched that a war may erupt somewhere in Europe. Here's why:
Russia's Power to Bully
News of a Russian invasion of Ukraine in the early part of the year sent every political analyst into contemplating mode. Russia is a world power known to have inside its dark halls nuclear weapons so strong that it can annihilate majority of North America in just a single blast.This is what made Russia haughty enough to send thousands of soldiers to invade Ukraine. These soldiers took over Crimean airports, military bases, government buildings, and communication centers.
Conflict between Russia and Ukraine is not new. Since 1783 they have been involved in a split nationalism that resulted to rocky political situations. In the recent invasion, Ukraine's Russia-loving president Viktor Yanukovych became a fugitive and sought refuge in Russia. Sergey Aksyonov was appointed as Crimea's new Prime Minister at gunpoint.
Russia's radical move to invade the country is an evidence of tis aggression and confidence that no global power, not even America, will dare stop it. They know that the nuclear weapons are their alas. They're also loving the fact that many Ukrainians favor Russia. Putin clearly took this as an encouragement. While some Ukrainians view that the invasion was an act of war, Russia thought that it was an act of salvation.
Territorial Disputes
Somewhere in the East China Sea the Chinese is battling against the Japanese and Filipinos for certain territories that are believed to contain massive oil deposits. China is claiming the Senkaku Islands which Japan believes is rightfully hers. The Spratlys Island is also another territory in question. It is evidently within the boundaries of the Philippines but China seems to think that it is theirs because it was the property of the Chinese Empire 2,000 years ago.
Although the UN is stepping in to resolve the issue, China has the reputation to be unbending. This is the same country that beat Japan as the top economy in Asia and is currently the second largest economy in terms of GDP and purchasing power parity next to the United States. Its aggression backed by its powerful military forces and strong economy makes China a real threat to the surrounding countries.
Alliances
The United States recently stepped in the affairs of the Philippines when President Obama visited the country last April. This visit was a way to secure Philippine's alliance with the US, which involves the USA's protection of the Philippines from imminent military attacks by China in exchange that USA can set up military bases in the country. This sounds too reminiscent of the situations back then in World War II. The US is also legally bound to protect the Philippines as required by the 1951 Mutual Defense Treaty. It's also vocal about its support of Japan against China. If America gets involved, it will really be a full-scale world war. Hopefully, the tidings will change for the better because nobody wants a game of nuclear war.